Professional Auto Alarm Installation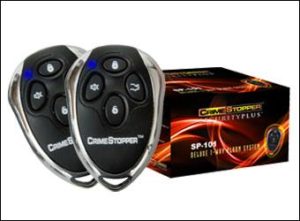 We are a full service auto alarm installer. Our auto alarm technicians are well experienced with all of the top auto alarm systems. Whether if you are looking to have a new alarm installed or if you want to repair your vehicles current auto security system, we can help!
We currently have in stock several of the top auto security systems, ready for install. Professional auto alarm installation is actually less expensive than you think!
Car alarm installation backed by our lifetime installation warranty! Only $125 installed. (Most vehicles)
Call or come in for a FREE quote.
For a free quote of our automotive security installation you can either call us, email us or visit our installation shop today. We are excited to assist you right now.